BNI 4 Shore
Now, more than ever, business people need to network to stay in business.
Would you like to increase your business by 20%, 30%, 50% or as much as 100%?
BNI provides a structured & supportive system of giving and receiving business!
---
YOUR BUSINESS WILL BENEFIT FROM MEMBERSHIP IN BNI!
Increased word-of-mouth referrals
Heightened business profile & exposure
Access to a wide variety of business resources
Supportive, positive and structured meeting environment
Easily available training tools & skills for effective networking
Exclusive representative of your profession – LOCK OUT YOUR COMPETITION
---
Howard County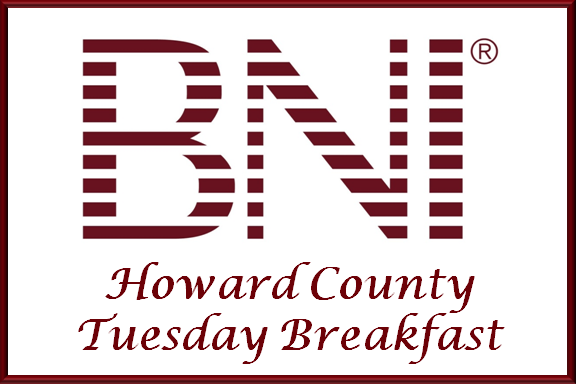 Carroll County